Is your drainage leaking?
Drain lining service in Winchester
Drain relining is an efficient, no dig repair solution for leaking drains. Leaks within the drain can lead to an abundance of problems down the line, from flooding and water egress to foul odours and even structural damage.
Hampshire Drainage uses cured-in-place pipe CIPP and patch repairs as they are a low-cost, speedy and effective solution to common drainage problems.
CIPP allows our engineers to fix leaking and damaged drains in a quick and effective way. A new pipe lining is created and cured within the original one to get your drains back to working condition.
Enquire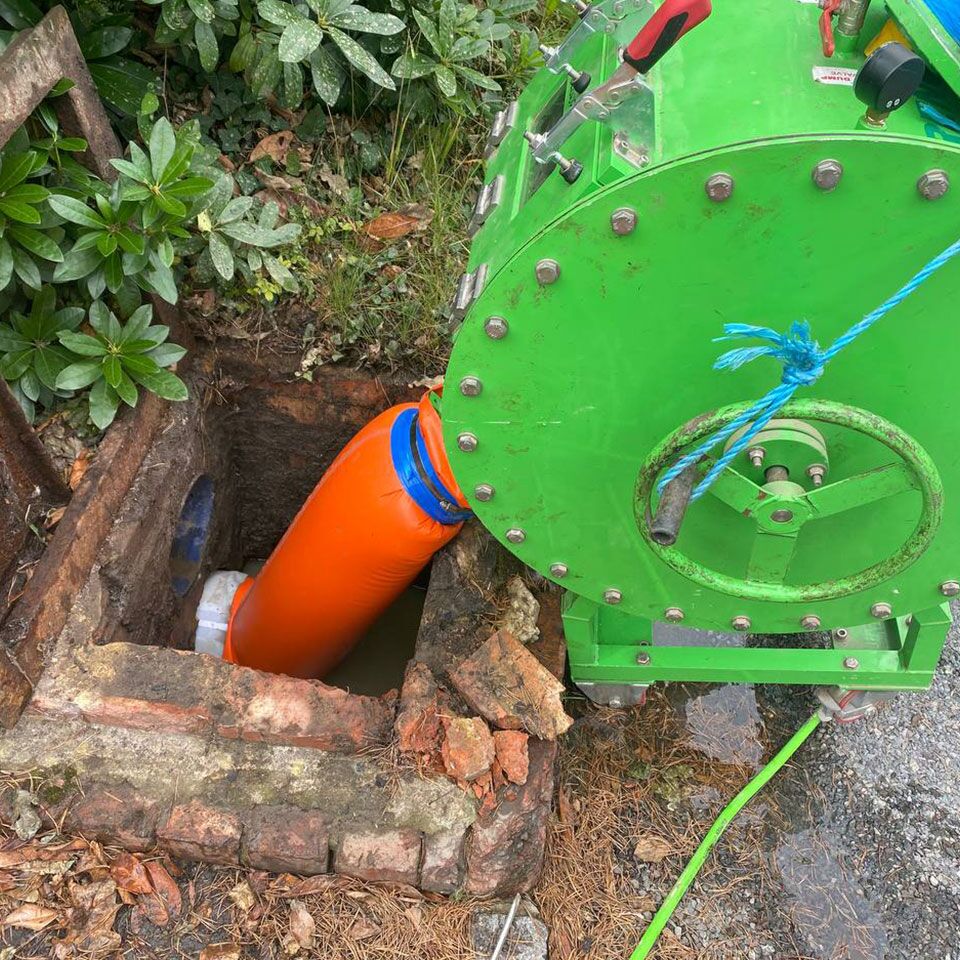 There are several benefits to using relining patch repairs
Benefits of drain relining
Need our help?
Contact our Winchester drain relining experts today
When you want the job of drain lining completed quickly and hassle-free, our team is on hand.
All our Hampshire Drainage experts have firsthand experience with drain relining patch repairs.
We use only the best quality resins to create the lining and ensure all stages of the process are overseen by our team. We can offer 50mm-600mm diameter pipe repairs using the CIPP lining technique.
If you believe you have a problem with your drains, feel free to get in touch.
Enquire now
Contact Hampshire Drainage
Check our other drainage services in Winchester
Drain lining not quite right?