Problems with mortar or concrete?
Mortar removal from drains & pipes for Clanfield
Drains and pipes can get clogged up by a lot of different things, be it tissues, fatbergs made from grease, hair, and other foreign objects such as toiletries. All of these can cause serious issues to the drainage of your property; however, none can be as damaging as having your drains and pipes blocked by concrete.
Thankfully, concrete blocking your drains isn't a massively common issue for the majority of homeowners; however, it can be a big occupational hazard for builders and property developers using the material to build foundations. Thankfully, if your drains are ever blocked by concrete in Clanfield, Hampshire Drainage has the solution.
Enquire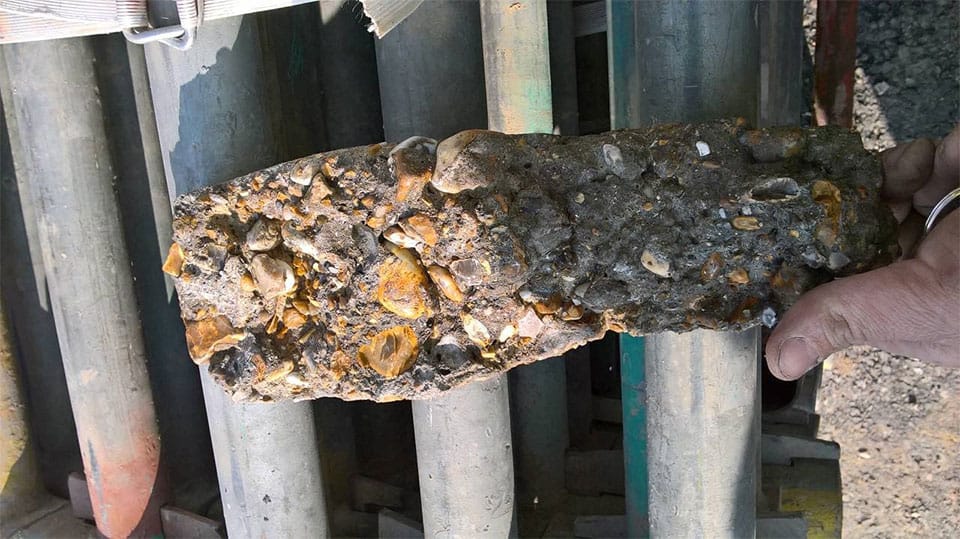 When to call Hampshire Drainage?
Any drain blockage can be a pain. However, when concrete is involved, it can be a huge challenge to sort out without assistance. It's always best to get help as soon as you need it. Thankfully with Hampshire Drainage, we'll be able to help with emergency call-outs and get your drains working optimally again.
Need our help?
Contact our experts today
Hampshire Drainage is on hand to fix any damaged, collapsed, or drains with concrete in.
By identifying the issue first, we can work with our customers to find the most suitable approach to any problem in the most effective and undisruptive way possible.
If you're looking for a trusted drain repair service, look no further than Hampshire Drainage. We can provide the best descaling, maintenance, and repair services to get your drains back to full working order.
Enquire now
Contact Hampshire Drainage