Problems with blocked or clogged drains?
Professional drain unblocking, clearance and repair in Bassett, Hampshire
If you're suffering from a blocked drain in Bassett, our team here at Hampshire Drainage is on hand to help. We cover the whole of Hampshire.
Blocked drains in Bassett are one of the most common home maintenance issues. Sometimes, it will be easy to unblock drains yourself, but if you're experiencing consistently blocked drains, you may need to hire a drain professional to help.
DIY drain unblocking can also cause damage to the pipework if done incorrectly, so it's much safer to call in the experts.
At Hampshire Drainage, we know blocked drains can cause a whole array of issues – and not always during the 9-5 working window.
That's why we offer all our customers a 24-hour blocked drain service to help you get back to enjoying family time, no matter when a blockage strikes.
Enquire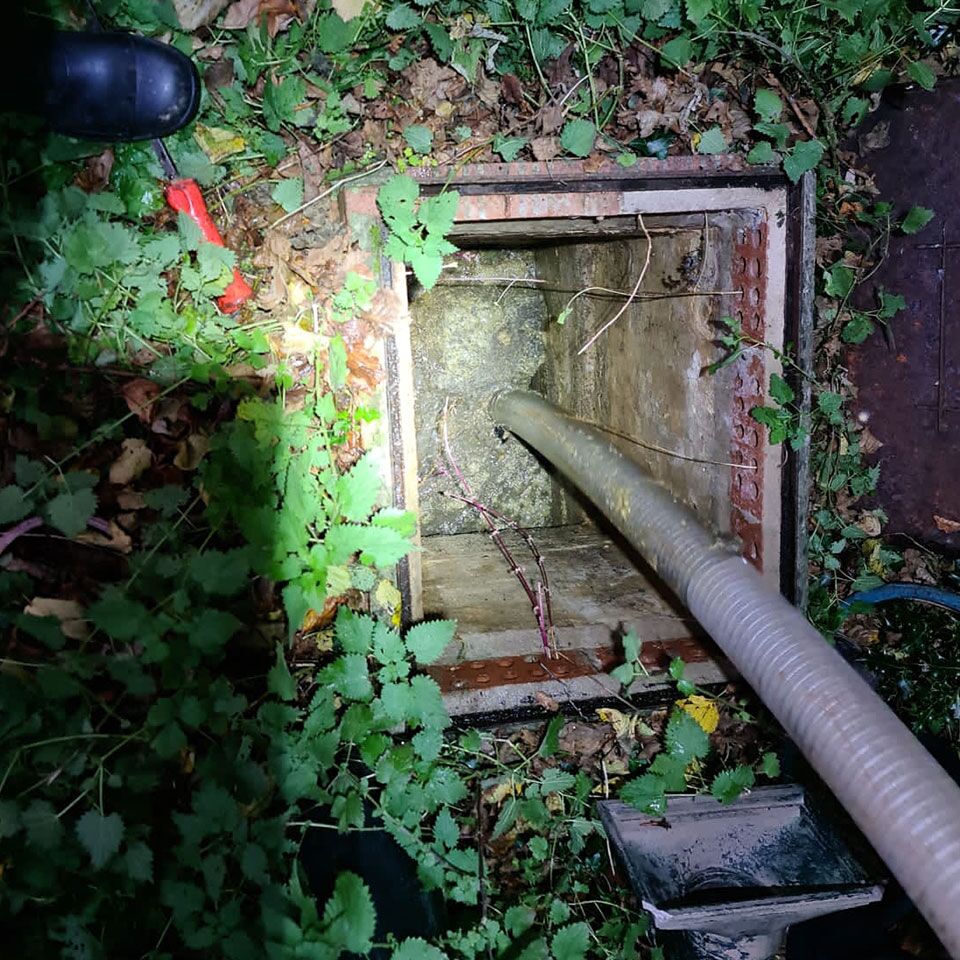 How can Hampshire Drainage help?
Hampshire Drainage are happy to assist with drain unblocking, no matter how big or small the issue seems. From toilets and sinks at home to drains in commercial properties, we have specialists on hand to help with it all quickly and hassle-free.
As well as unblocking drains, we can also offer drain cleaning to prevent additional build-up and regular maintenance checks. Our job is to maintain these so you can carry on using them without fail.
Preventative measures
What can you do to help prevent the blockage?
Of course, while our Bassett blocked drain services are available 24/7, there are easy ways to keep your drains in good working condition yourself. Below are some simple things to consider to ensure your drains stay unblocked:
Need our help?
Contact our experts today
Hampshire Drainage is on hand to fix any damaged, collapsed or blocked drain in Bassett.
By identifying the issue first, we can work with our customers to find the most suitable approach to any problem in the most effective and undisruptive way possible.
If you're looking for a trusted drain repair service, look no further than Hampshire Drainage. We can provide the best descaling, maintenance, and repair services to restore your drains to full working order.
Enquire now
Contact Hampshire Drainage
Check our other services
Blocked drains not quite right?
Most asked things
Blocked drain in Bassett FAQs
What makes Hampshire Drainage a trusted drainage company in Bassett?
At Hampshire Drainage, we pride ourselves on offering specialist drainage services to domestic and commercial clients throughout Bassett. With over 30 years of experience in blocked drains, drain repair, pitch fibre repair and a wide range of drain solutions, we always resolve your drainage problems quickly and efficiently. Many customers have trusted us for over 3 decades, ensuring our place as one of the foremost drainage experts in Bassett.
How do Hampshire Drainage handle a blocked drain in Bassett?
When you're faced with a blocked drain in Bassett, we understand a blockage can lead to significant issues but, more importantly, stress for you as the property owner or tenant. Do not worry, though, as we will advise you of everything once we have assessed the problem and will immediately take the appropriate action to rectify the blockage.
What is involved in a CCTV drain survey?
Our CCTV drain survey involves using advanced CCTV technology to inspect your drains and sewers in-depth, identifying the cause, whether blockage, collapsed drains, or other drain issues. This service is pivotal in offering a cost-effective and precise solution to prevent future blockages and other potential drainage problems.
Can Hampshire Drainage assist with drain unblocking and subsequent drain repair?
Yes, we can. Our drainage engineers in Bassett are adept at not just drain unblocking but also offering comprehensive drain repair services. Whether dealing with a blocked toilet, blocked sink, blocked pipe or more extensive drainage system issues, our team ensures your drains are cleared and repaired, offering the full suite of drain services.
What distinguishes your drain cleaning services, and how do I get a free quote?
Our drain cleaning services stand out for their efficacy, utilising methods such as drain jetting or ultra-high pressure drain jetting, ensuring a thorough drain cleaning that prevents future blockages. For residents or businesses in Bassett, contact us to provide details about your drainage issue, and our team will gladly provide free quotations and expert advice on your situation.
Do you offer emergency drain unblocking in Bassett?
Hampshire Drainage provides a 24-hour drain emergency call-out service, ensuring that a blocked drain in Bassett, or any other urgent issues, our drainage engineers are available to provide prompt and effective solutions 7 days a week. Call us for reliable, timely assistance, especially regarding urgent drainage problems. Call now on 07872 605144.
What are the most cost-effective solution for drainage issues?
We leverage our three decades of experience, combining traditional methods with innovative technology to accurately diagnose and address drainage problems. Our commitment to providing cost-effective solutions means ensuring minimal disruption while executing repair, clearance, or excavation repairs accurately and effectively, always keeping your budget in mind.
Is there a difference in handling blocked drains in Bassett residential or commercial drains?
Whether a simple blockage or something requiring more in-depth services like a CCTV survey or excavation. We tailor our approach at Hampshire Drainage, ensuring we offer the most suitable and efficient service for clearing blocked drains in Bassett's household or commercial drains. We can cope with office blockages, factory blockages and large or small residential homes.
What is the importance of regular drain surveys and inspections in the Bassett vicinity?
Regular drain surveys, including CCTV drain surveys, are pivotal to pre-emptively identifying and addressing potential issues within your drainage system before they become blocked or cause significant disruption, particularly in areas like Bassett where drains can be subject to various blockages. Engaging in preventive measures ensures longevity and optimal functionality of your plumbing and drainage systems.
How can customers in Bassett contact us for urgent drain problems?
Managing blocked drains in Hampshire involves a detailed assessment to ascertain the blockage type and location. If you're encountering a drain problem in Bassett, call us anytime – we provide 24-hour drain clearance to tackle emergencies promptly. Our local drain engineers will ensure a rapid, efficient resolution to your issue. Call us now for any drain emergency on 07872 605144.
What sets your drainage engineers apart from competitors?
As we mentioned before, we have over 3 decades of experience and much more collectively than all drain engineers at Hampshire Drainage. On top of this, we are punctual, polite and friendly and provide all the help you will ever need in repairing your drain and unblocking unsightly drains, all for our Bassett customers.
Is high-pressure jetting or excavation effective to solve drain clearing problems?
Yes. High-pressure water jetting and ultra high pressure jetting are powerful methods for clearing blocked drains, dislodging obstructions, and ensuring comprehensive drain unblocking for Bassett drains. When the situation demands excavation, particularly in collapsed drains or more extensive drain repair, our team skillfully performs excavation repairs with minimal disruption, safeguarding the integrity of your property and drainage system.